What is the Android 6.0 TV Box?
Onenuts
sztomato.com
2016-12-08 14:56:21
    As we known, more and more Android 5.1 Lollipop TV Box is for sale in market, and currently we get some news about the Android 6.0 TV Box, someone may want to try it soon, and also someone may think that whether need to wait for Android 6.0 TV Box instead of Android 5.1 TV Box.
According the WikiPedia introduce, Android 6.0 called -"Marshmallow". First published time is 28th, may 2015 on Google I/O conference, and the Google official claim that they will use this version OS on Nexus 5, Nexus 6, Nexus 9 and Nexus player
As we know, after the new system maturity and popularity, the Android TV Box will be equipped with Android 6.0 OS system, and from the hardware configuration of current mainstream Android TV Box, the Android 5.x TV box can update the system to Android 6.0. Which means that most Android 5.x TV box users do not need to buy other new Android TV Box with Android 6.0 OS.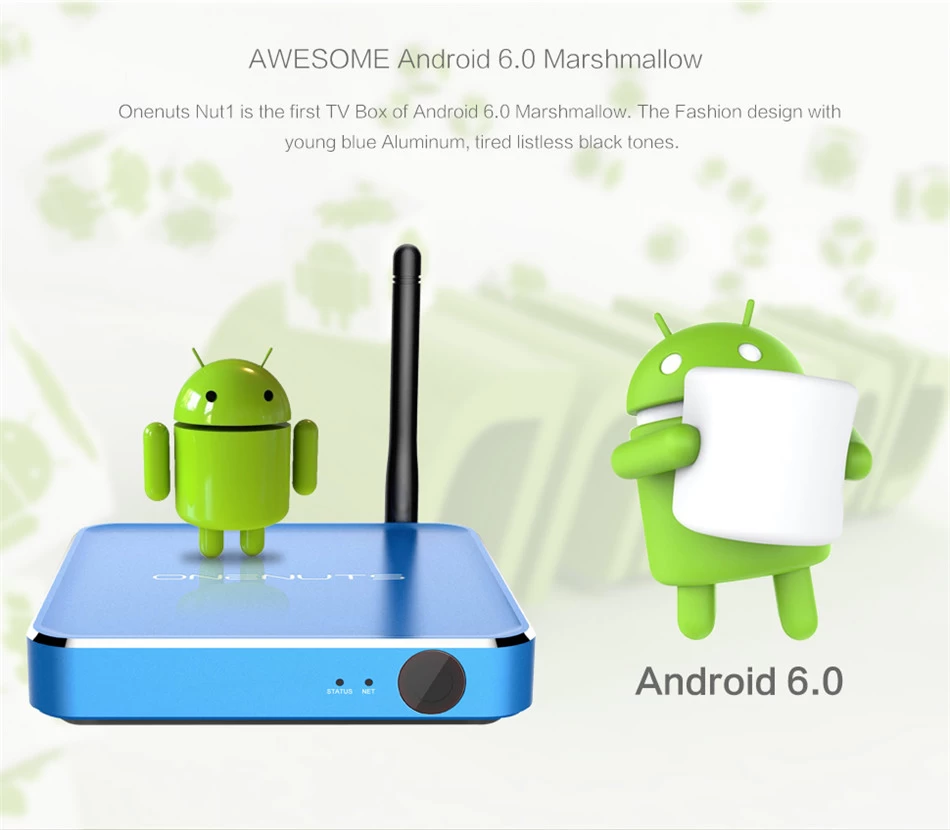 The below pictures is Octa Core android TV Box customized user interface basic on android6.0 system from OneNuts Octa Core media player, which is more friendly to play and use.