An Overview of the Amlogic S928X-J 8K WiFi 6E Android TV Box
An Overview of the Amlogic S928X-J 8K WiFi 6E Android TV Box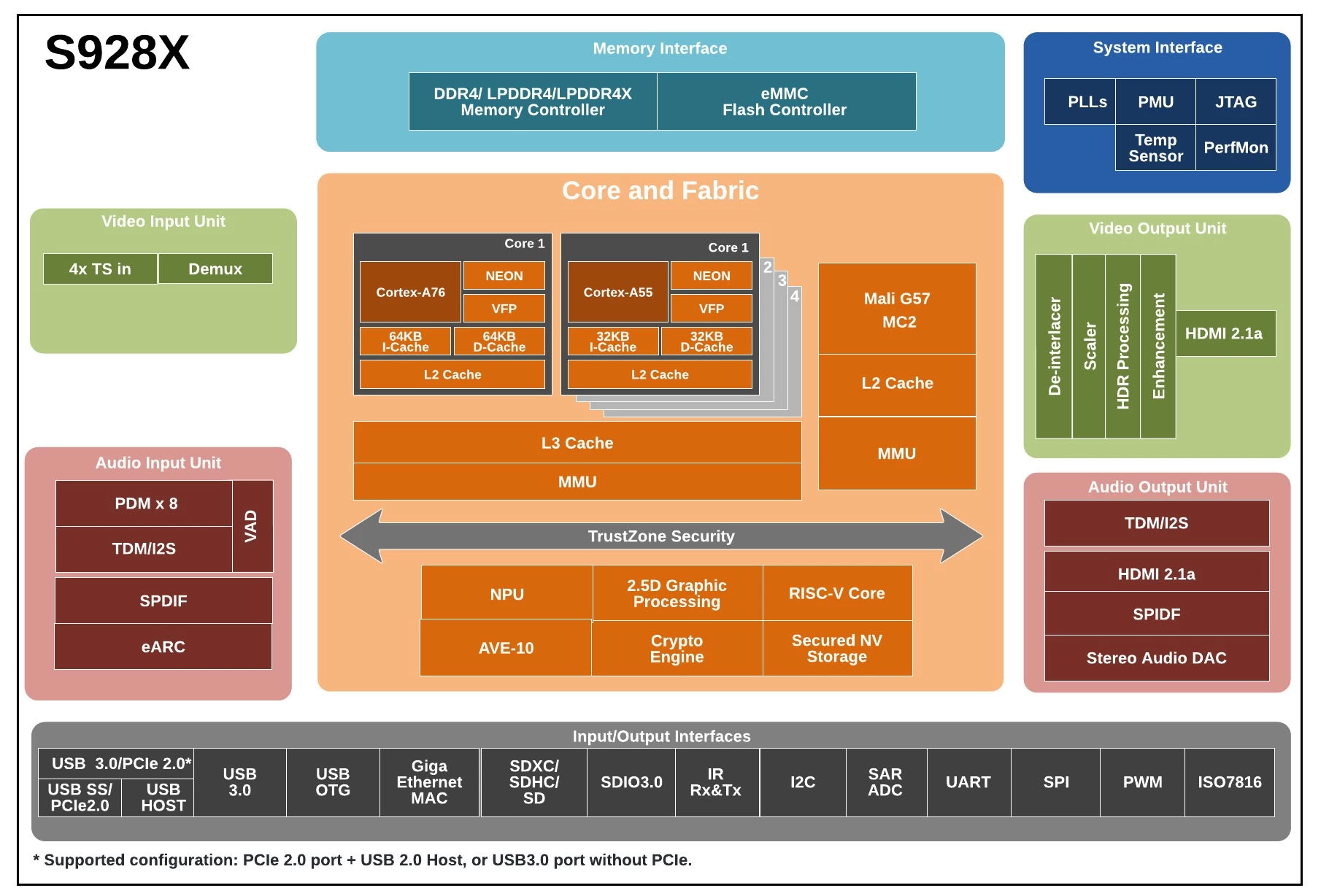 The Amlogic S928X-J 8K WiFi 6E Android TV Box represents a cutting-edge device in the realm of home entertainment. 
Key Features:
8K Resolution: Android TV boxes like the Amlogic S928X-J are designed to support ultra-high-definition 8K video resolution. This means you can enjoy stunningly sharp and detailed visuals for your favorite content.
Amlogic S928X Chip: The specific chip, in this case, suggests a powerful processing unit that can handle demanding tasks like 8K video playback, gaming, and multitasking with ease.
WiFi 6E Support: WiFi 6E is the latest standard in wireless technology, offering faster speeds and less interference. This ensures smooth streaming and browsing experiences.
Android OS: Android TV boxes typically run on the Android operating system. This provides access to a vast library of apps and games via the Google Play Store.
HDR Support: High Dynamic Range (HDR) is a technology that enhances the contrast and color accuracy of your content, making it more vibrant and true-to-life.
Use Cases:
Streaming: Android TV boxes are popular for streaming services like Netflix, Amazon Prime Video, and YouTube in 8K, providing an immersive viewing experience.
Gaming: With a powerful chip, these devices are capable of running Android games and even streaming gaming platforms like Stadia or GeForce NOW.
Web Browsing: Surfing the internet on your TV is made seamless with the latest WiFi standards and Android OS.
Smart Home Integration: Many Android TV boxes can be used to control smart home devices via voice assistants like Google Assistant.

In conclusion, Android TV boxes like the Amlogic S928X-J offer an all-in-one solution for your home entertainment needs, boasting high-resolution visuals, powerful performance, and seamless connectivity.