Wow! Android TV box can do a lot things you do not know
tomato sztomato.com 2017-05-16 15:28:24
What can an Android TV box do? 
Our company enjoys a high reputation all over the world as an
best android tv box manufacturer
. It is obvious that an Android TV box is simply a TV box running the Android operating system. This is the same operating system as the one running on your smartphone, tablet and millions of other devices throughout the world. Usually it's a slightly older version like KitKat (Android 4.4) or Lollipop (Android 5). But if you know how to use your tablet or smartphone, you can usually run most (or a part) of those apps on an Android TV box. 

You've probably heard a lot of different terminology being thrown around different sites, media device, TV box, IPTV box, set top boxes, media streamer, HTPC, Kodi box, and  the android box mentioned above . They're all basically the same type of device –that gets  something content from your home network or the Internet to your television.


For example, the following product.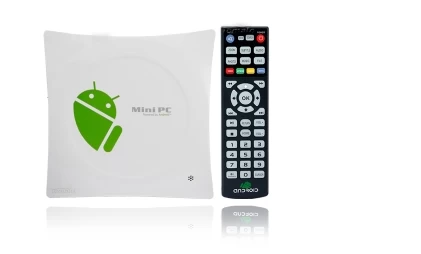 It is a white square box with excellent performance and complete equipment.
Model: M3H
1. Google TV Box
2. Quad Core Mali-400MP GPU
3. 4GB NAND FLASH
4. 1GB DDR3
5. Android 4.0
6. Ethernet:10/100M,standard RJ-45
7. Built in WiFi
8. Hardward 3D graphics acceleration
9. HDMI 1.4 up to 1080p
10.Support Multi–Language