Intel Gemini Lake processor exposure: huge performance gains
Tomato
Tomato
2018-08-24 11:01:22
Intel Gemini Lake processor exposure: huge performance gains
Now Intel's next-generation entry-level Gemini Lake architecture processor has appeared in the database, and it looks like the performance is much better than the previous generation.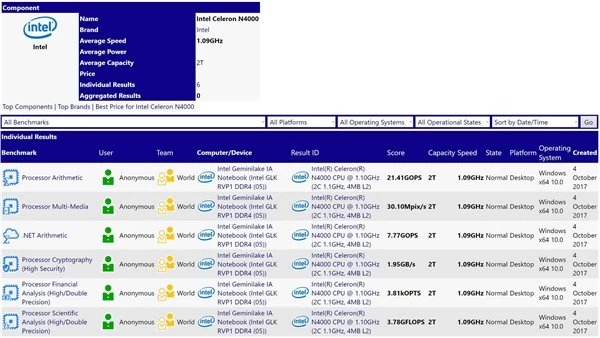 The first exposed Gemini Lake architecture processor is called the Celeron N4000, which uses a 1.1GHz dual-core design. From the design given by Intel, you can know that the N4000 is facing the entry-level processor market and is expected to be used in the tablet. on the computer.
However, compared with the N3350, the N4000's progress is still quite significant. According to the data provided by Sis, the N4000 is 51-64% more algorithmic than the previous generation, and the encryption performance is increased by 48%, but since these two are specific areas, Expected actual performance is 15-20%
Tomato will have the new devices with Intel Gemini Lake sooner, welcome to advise more details.