Browse Categories
Subscribe

Get email updates on new products
X96H Android 9.0 with HDMI input Allwinner H603 Quad-core 64-bit ARM Quad Core 4GB 32GB 6K4K TV Box
Model No.: Allwinner H603 OTT TV Box
1. 64-bit quad core ARM Cortex A53 CPU
2. High-performance multi-core ARM Mali-T720 GPU
3. High-quality H.265 6K@60fps-10bit video decoder
4. Low-latency H.264 4K@30fps video encoder
5. HDR10 and HLG video processing
6. Smartcolor3.0 Display Processing Engine
7. FDE(Full Disk Encryption),Mainstream DRM
8. Various kinds of interface: USB3.0,PCIe,HDMI2.0a,Ethernet
X96H Android 9.0 with HDMI input Allwinner H603 Quad-core 64-bit ARM Quad Core 4GB 32GB 6K4K TV Box
Specifications

Model No.

Allwinner H603 OTT TV Box

CPU

Allwinner H603 Quad-core 64-bit ARM Cortex™- A53

GPU

High-performance multi-core GPU Mali T720

ROM

DDR3: 4GB/2GB

Internal Storage

eMMC: 32GB(Option: 16GB/64GB)

OS

Android 9.0

WiFi

IEEE 802.11 b/g/n/ac; 2.4G/5G 2*2 mimo

Bluetooth

Bluetooth 4.1 +HS; Support Voice Remote

Video&Audio CODEC

Video

Ÿ  Allwinner Video Engine (AVE) with dedicated hardware decoders and encoders

Ÿ  Support multi-video decoder up to 4Kx2K@60fps+1x1080P@60fps

Ÿ  Supports multiple "secured" video decoding sessions and simultaneous decoding and encoding  

Video/Picture Decoding

-  H265/HEVC Main/Main10 profile@Level5.2 High-tier;6K@60fps, up to 6Kx4K@30fps

-  H264/AVC BP/MP/HP@level5.1, MVC, 4K@30fps

-  VP9, Profile 0/2, 4K@30fps

-  VP6/VP8, 1080P@60fps

- MPEG1/MPEG2 SP@ML, MP@HL, 1080P@60fps

-  MPEG4 SP@level 0~3, ASP@level 0~5, GMC, short header format, 1080P@60fps

-  AVS+/AVS JIZHUN profile@level 6.0, 1080P@60fps

-  VC-1 SP@ML, MP@HL, AP@level 0~3, 1080P@60fps

- Supports Frame Buffer Compression(FBC)

-  Output pixel format configurable,YUV420/YV12/NV12/...

-  Real-time image decoding- Maximum resolution up to 65536 x 65536

-  Integrated JPEG hardware decoder

-  Configurable output pixel format- YUV420/YV12/NV12/...

Audio

• MPEG-1, MPEG-2(L1/L2/L3), MP3, AAC-LC, HE AAC V1/V2, APE, FLAC, OGG, AMR-NB, AMR-WB, G.711(u/a) decoding

• G.711(u/a), AMR-NB, AMR-WB, AAC-LC encoding

• 3~5m far field sound acquisition, supports speech enhancement, acoustic echo cancellation  and direction of speaker estimation.

• Virtual surround sound

I/O

1*HDMI

One HDMI 2.0a TX

1*AV OUT

486i/576i standard definition output

3*USB

1* USB 3.0

1* USB 2.0

1* USB2.0 OTG

1*OPTICAL

One Optical output

1*RJ45

Ethernet Interface;Support 10/100M

1*HDMI IN

One HDMI 1.4 TX input

1*TF CARD

Support 4GB/8GB/16GB/32GB/64GB

Power

DC 5V/2A;LED indicator. Working: blue

Others

Image

HD JPEG, BMP, GIF, PNG, TIF

Language

English French German Spanish Italian etc multilateral languages

Option

Browse all video websites, support Netflix,Hulu,Flixster,Youtube, etc.

Apps download freely form android market, amazon app store etc.

Local Media playback, Support HDD, U Disck , TF Card.
1. 64-bit quad core ARM Cortex A53 CPU
2. High-performance multi-core ARM Mali-T720 GPU
3. High-quality H.265 4K@60fps-10bit video decoder
4. Low-latency H.264 4K@30fps video encoder
5. HDR10 and HLG video processing
6. Smartcolor3.0 Display Processing Engine
7. FDE(Full Disk Encryption),Mainstream DRM
8. Various kinds of interface: USB3.0,PCIe,HDMI2.0a,Ethernet

The H6 is a high perf ormance SoC targeted at the OTT, DVB and IPTV markets. It supports 4K@60fps-10bit
ultra-HD video decoding and low-latency H.264 4K encoding. There is also support s for HDR10 and HLG
HDR,integrated Smartcolor 3.0 display sys tem; independently de veloped proprietary IP(Intellectual
Property) by Allwinner Technology. Dolby and DTS audio processing can also be done on this processor. The H6 will set the industry benchmark in t erms of streaming compatibility, video smoothness and picture quality. It will also be c ompatible with various kinds of peripheral devices, and provides customers with flexible and mature solution.


OTT TV boxes disrupt the the way we normally watch TV by using the internet to access content. Unlike traditional TV boxes that require an analogue signal, OTT TV boxes rely instead on a broadband connection. In addition to watching all the usual TV channels there is also support for a range of video streaming services. This gives the user access to a huge range of content, also thanks to it always being connected the system is easy to update. Working with experienced partners in the TV box domain Allwinner's latest OTT TV box is not only packed with features and functionality but also supports 4K. And Allwinner has already passed Dobly certification. With a customized user interface and dual Linux/Android platforms these devices provide a platform for all your home entertainment needs.



High Level of Integration
High level of system integration offering a range of functions that include: Ethernet PHY, audio decoding chip, WiFi, PMU etc.

Total Solution
Supports total solution targeted at operator market, including various of DRM integration and Dolby identification.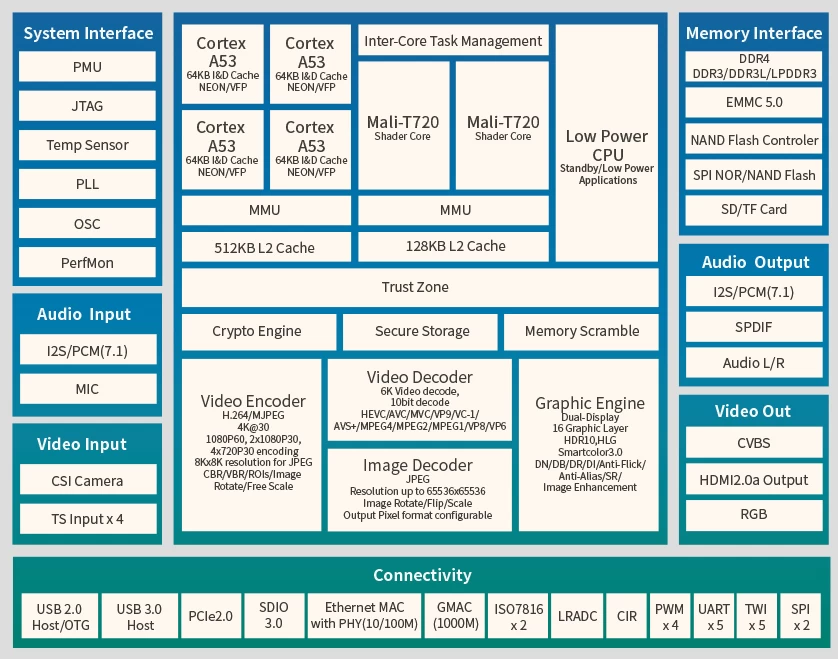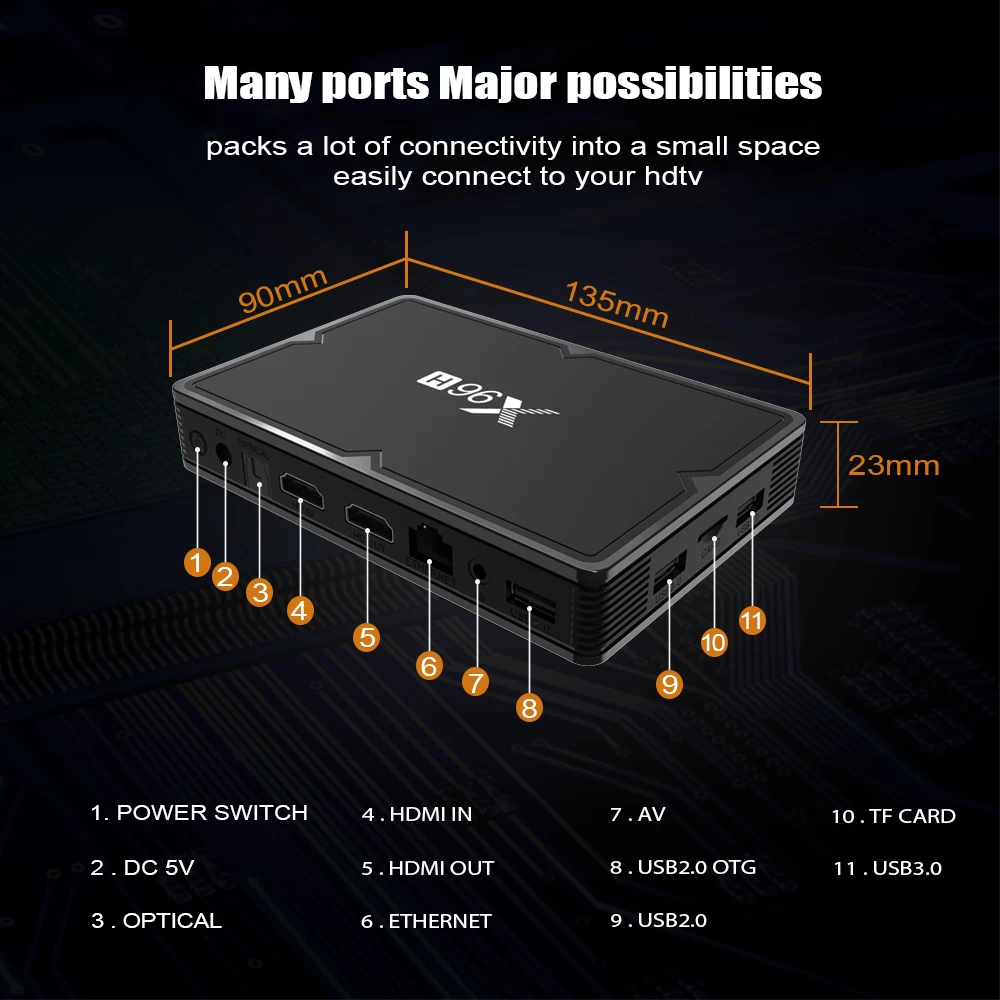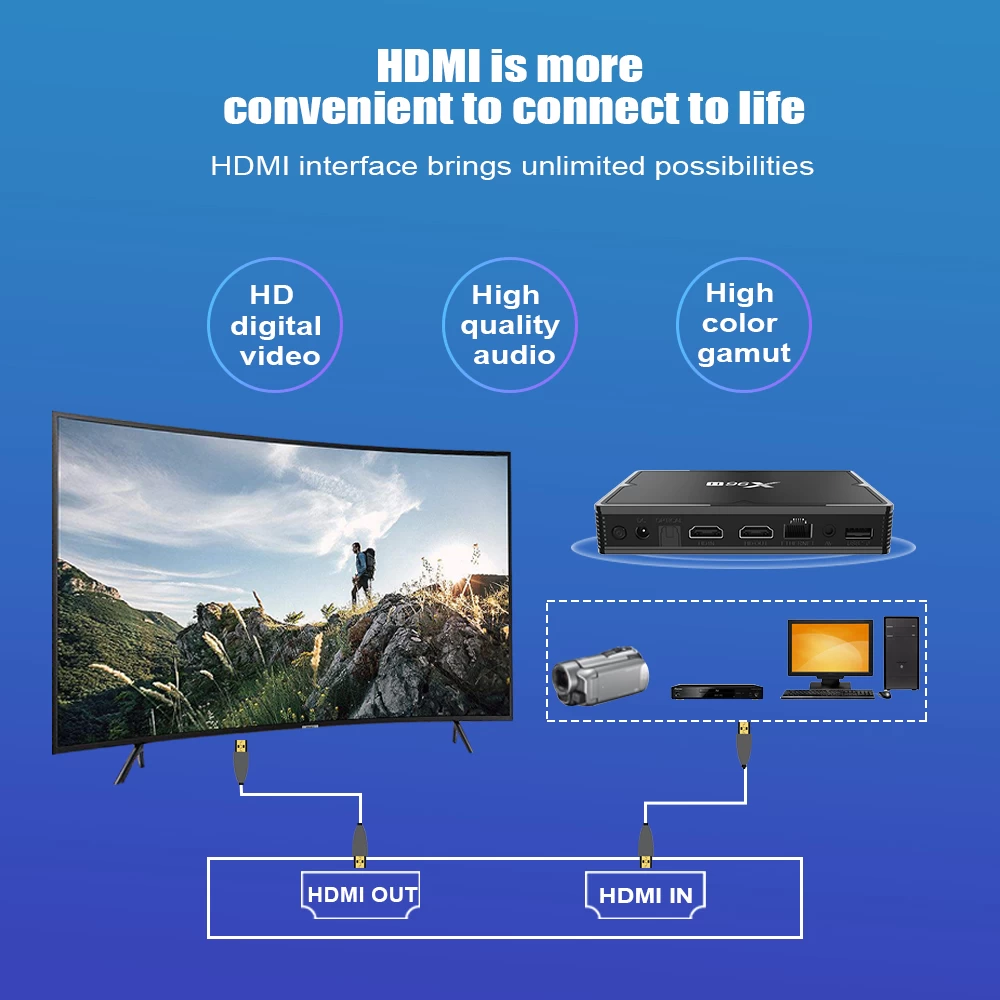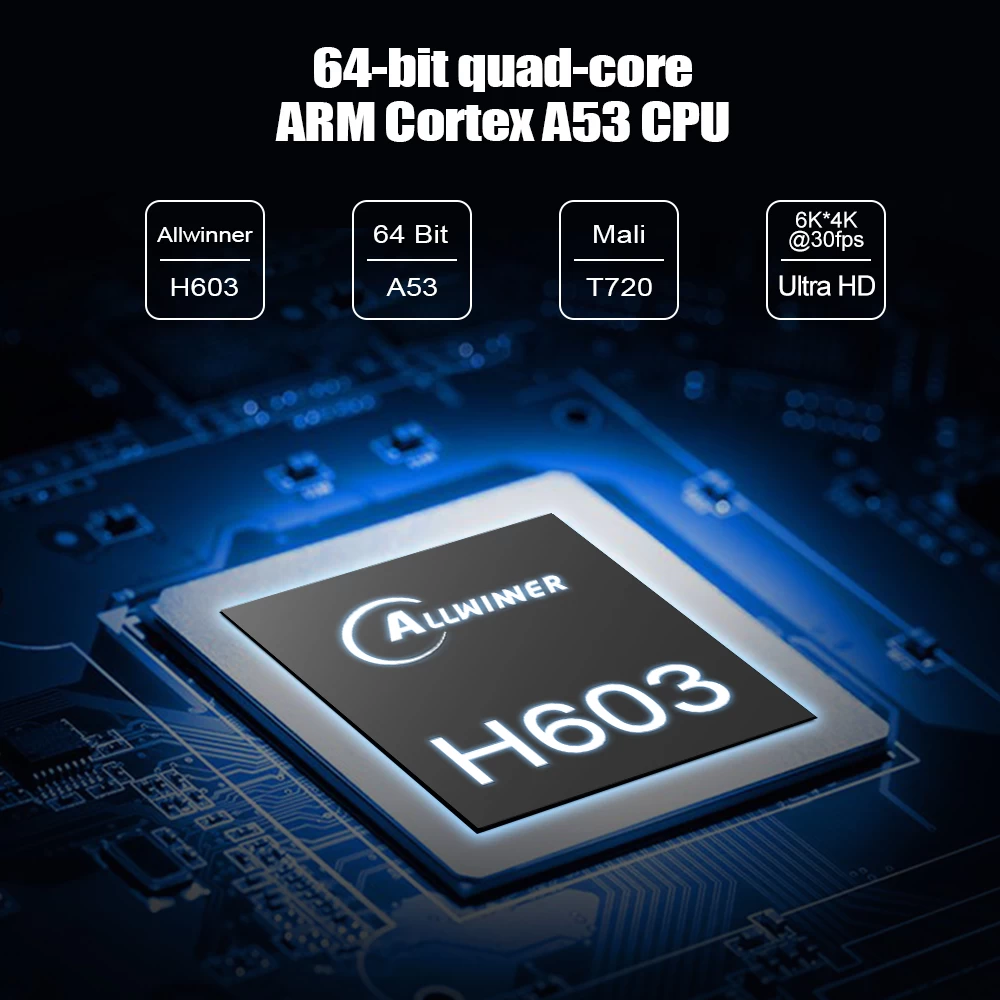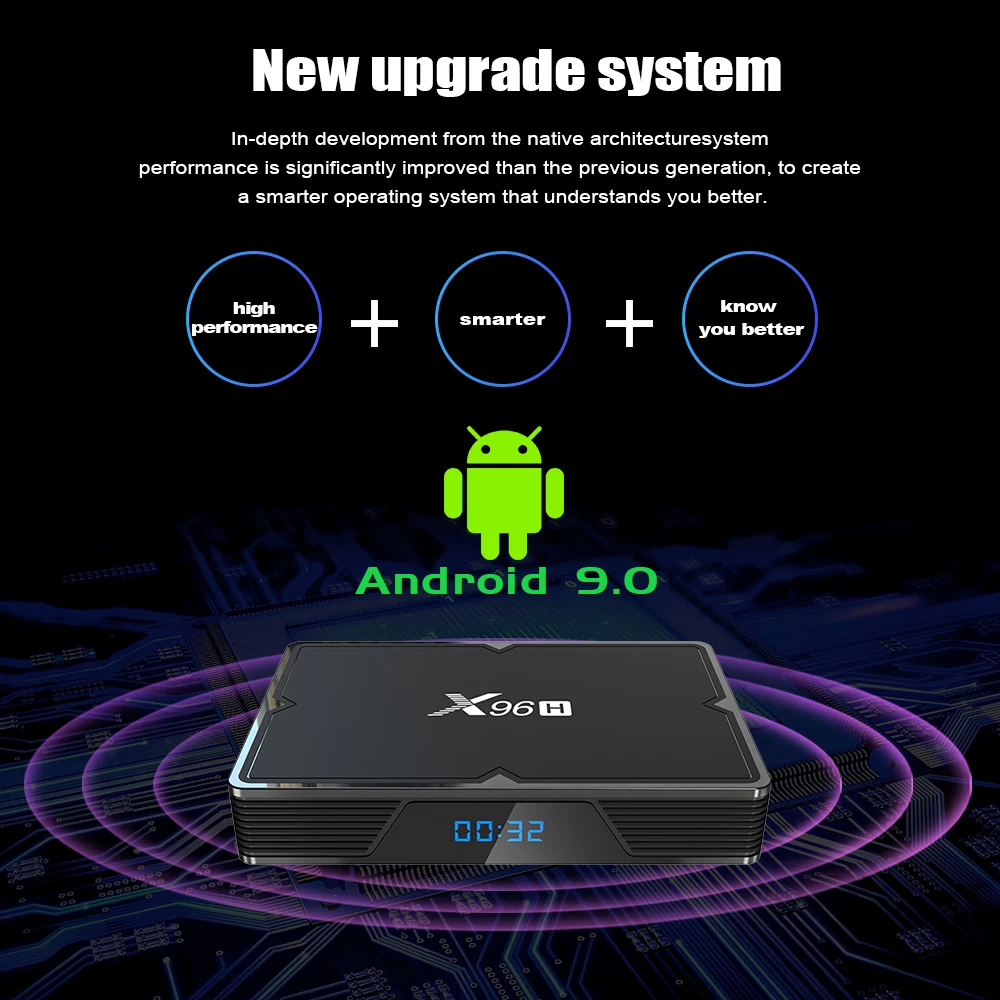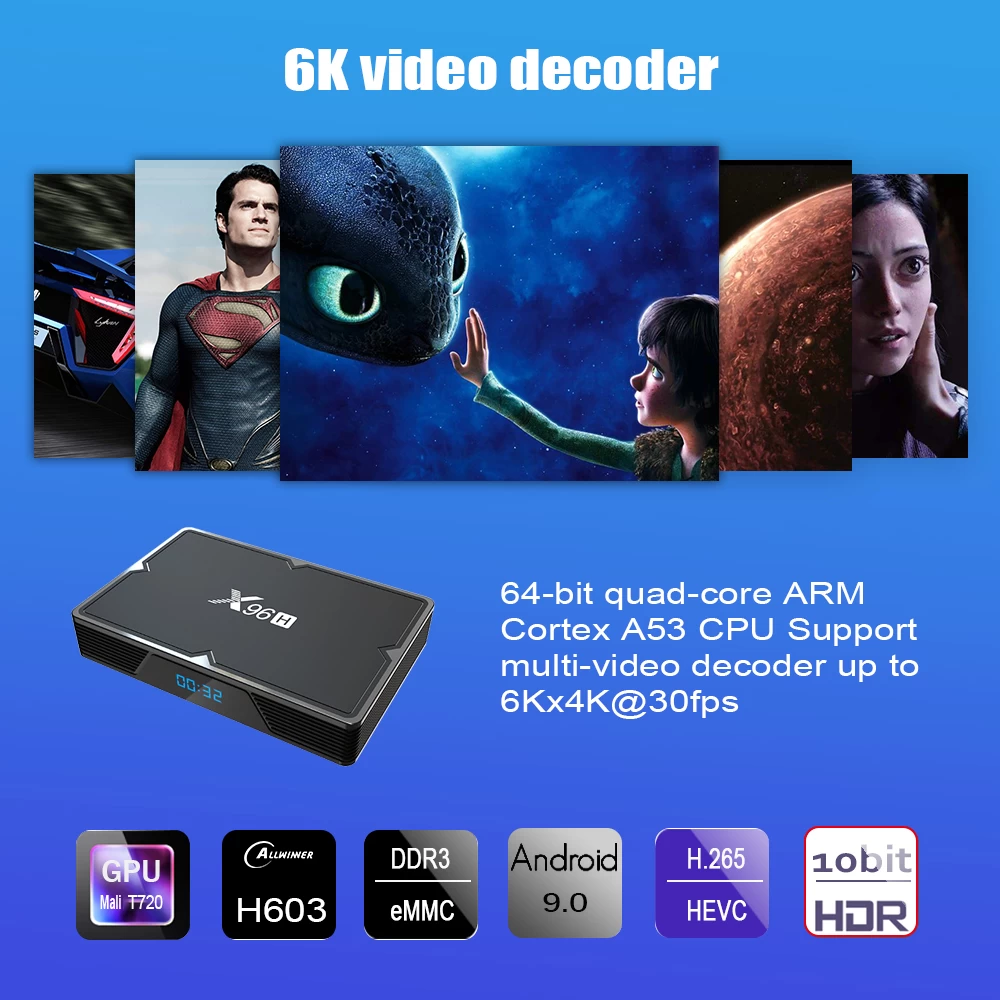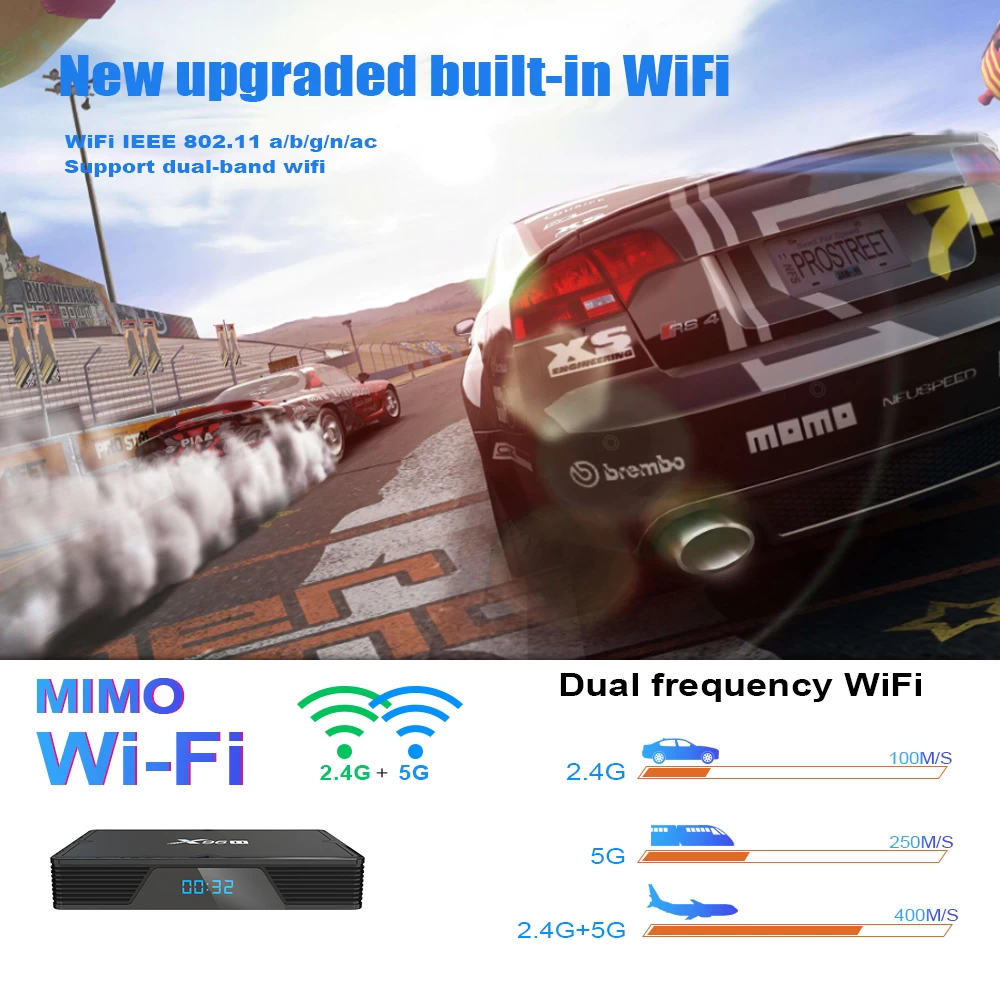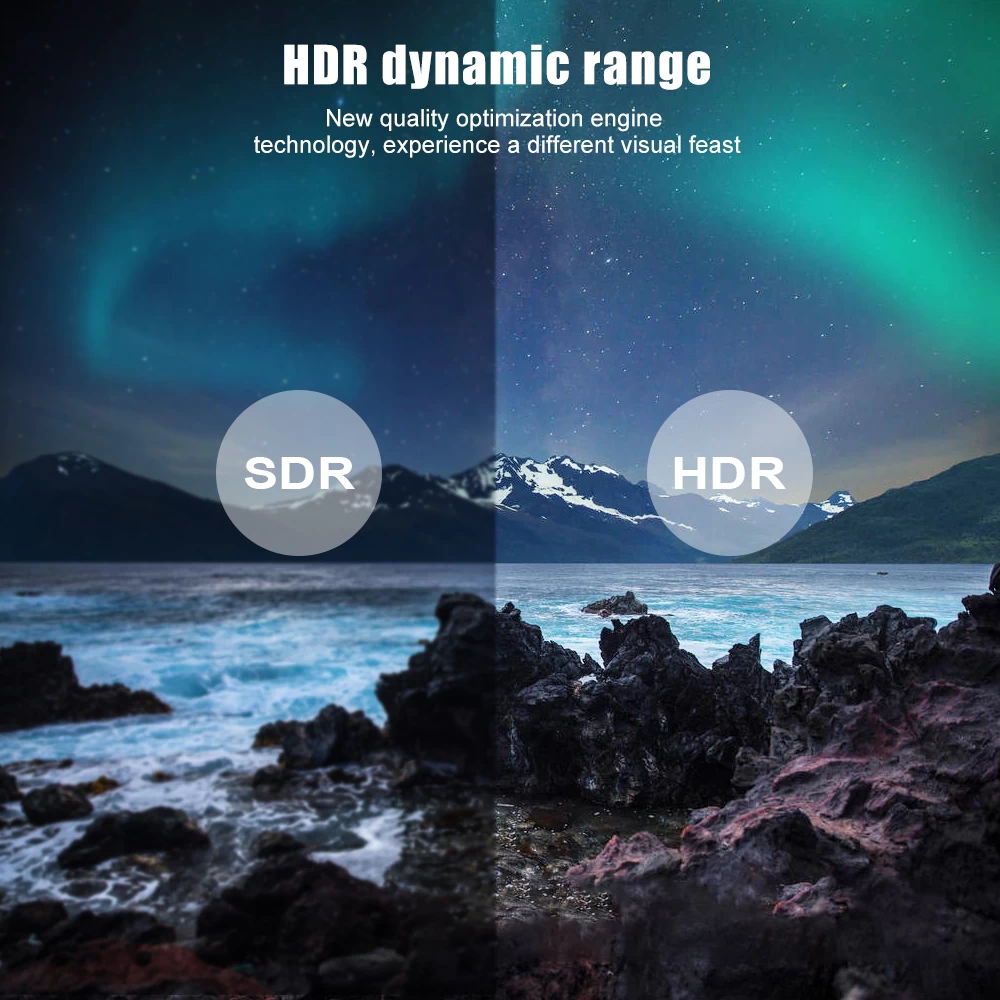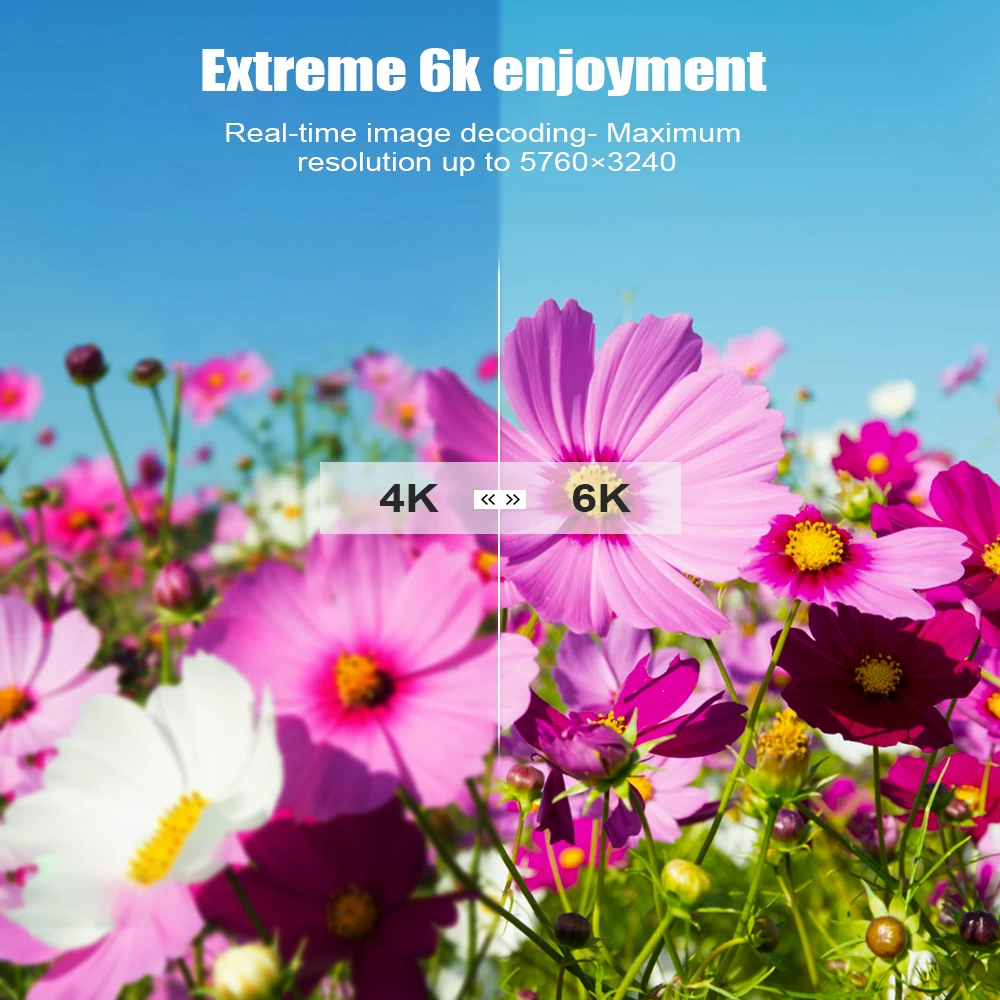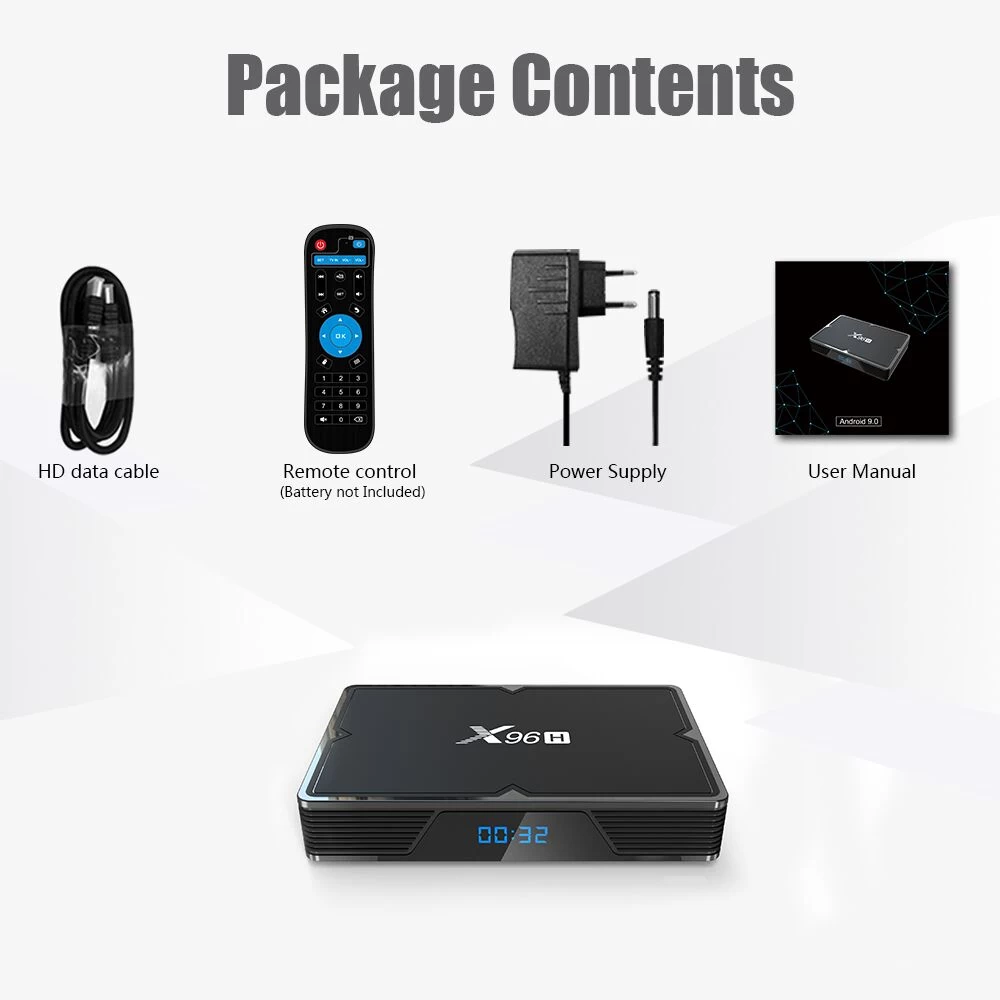 Elevate your home entertainment with the X96H TV Box, featuring Android 9.0 and an HDMI input. Powered by the Allwinner H603 Quad-core 64-bit ARM processor, this device offers 4GB of RAM and 32GB of storage, delivering stunning 6K4K resolution for a truly immersive viewing experience.
Tag:
Android smart TV box
,
tv box
,
smart android tv box
,
quad core tv box
,
Quad Core Android TV Box
,
android tv
,
tv box android
,
andorid tv
,
OTT TV Box
,
android smart tv
,
best android tv box
,
best android box
Shenzhen Tomato Technology Co., Ltd - Android Quad Core TV Box iptv Set Top Box Manufacturers
Tel:+86(0755)8266-0069
Contact Person:JoJo
PDF Show:PDF