Pulse TV stick let cell phone control "transition" to let the low head look up
tomato
sztomato.com
2017-12-04 14:23:17
In recent years,Mobile phone, has gradually become a part of variable as the control center, the TV people's body will become the content display center, through the veins as android on usb stick for tv inserted into the HDMI interface of the TV, users can be all kinds of mobile phone content, on a tablet computer synchronized to the television screen, and the mobile phone, tablet as controller with interactive tv. A better viewing experience, a new interactive model, a more rich entertaining experience... All this will change your life gradually. Let the low head people obsessed with their mobile phones "raise their heads" and let their families get together again to make the TV full of love.
The traditional wireless push is simply copying the content on the phone to the TV, so it looks like a clear video on the phone, but it's 
hard to get a better experience on the larger screen and higher resolution TV. The pulse TV stick can intelligently recognize the push 
device to be HDTV and deliver a clearer content. For example, through the veins as TV, users can play on the mobile phone 480P 
definition of streaming media programs, in the form of 720P sharing on the TV, to realize the same content of different resolution 
screen browsing, in addition, pulse television bar can be connected with a plurality of different screen.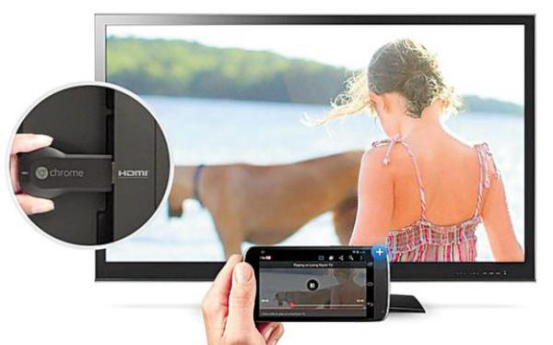 In addition, the diversity of content sharing pulse TV sticks is not just a support for video, music, pictures and other multimedia content. 
Whether it's using App, web browsing, or HTML5's interactive Web program, the vee TV stick can be fully supported. It can be said 
that the pulse TV bar has built a bridge that connects the mobile phone with the TV for the "mobile phone control" and "the low head". 
Using this bridge, you can play games and watch movies on TV, you can also brush micro-blog and friends circle, or even show PPT slides or check PDF documents in work. All of these only need to look at the TV bar and an intelligent device.
As a multi screen interactive platform, pulse TV stick has fully extended the spirit of freedom, equality and openness, which is a belief 
inherited from the beginning. Open products have infinite vitality, can appear many wonderful application logic, and the blockade of 
Dachang closed to rest on its laurels, does not apply to the optic pulse. This is the reason that the pulse looks at the open source of all 
the hardware and software of the 4K hdmi android stick"Open source guide innovation, open sharing of benefits", as opposed to the 
"pulse center", the platform for all people entrance opening, whether users or developers, manufacturers, content providers can share 
the platform, to meet the coming of the new era of Internet video.