The advanced way of the box: do you remember this old antenna? 3
tomato
sztomato.com
2017-11-13 17:19:55
The biggest rival of radio and television "IPTV""
At the end of the twentieth Century, with the rapid development and popularization of the Internet in the world, people began to use the TV Internet idea, so a "Internet set-top box" can be born, it is IPTV. It allows set-top boxes not only for digital television, but also as a bridge between IP networks an

d television, so tha

t the rich and colorful content of broadband network through set-top boxes on tv.
IPTV started sweeping Chinese market in 2012, dozens of brands in the market stampede in, dragons and fishes jumbled together it produced many aliases, "Internet player", "Internet HD player" and "television partner" and "TV box", until now the
Full hd android tv box
titles are. Of course, more TV boxes based on Android or Linux.
Open source Android, let TV box connected to WiFi become omnipotent tool, hardware cost is very cheap, one hundred or two hundred pieces can make traditional TV rebirth. The key is not to pay the monthly fee of set-top boxes, TV box connected to the Internet once and for all, you can see the content than digital set-top boxes do not know where to go. In 2014, the
smart android tv box
got out of hand.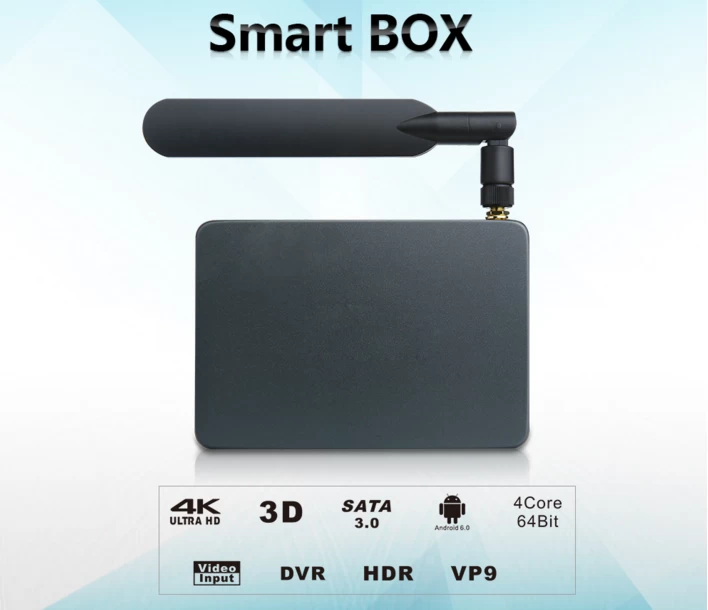 There is no doubt that this free TV box will certainly make radio and television digital set-top boxes pent up fire. As the direct organ of the Propaganda Department of the Central Committee of the Communist Party of China (CPC), which monitors all the radio and television media in the mainland of China, in addition to the social service function, it also has the function of political propaganda. Including the Internet anti vice, Internet cultural copyright, the market competition consciousness is relatively slow, in the copyright market is not mature, and there are many ideological content in the field of bad content into the current, radio and television must be managed.
So, for digital set-top boxes without legal awareness of barbaric growth, radio and television have to manage a tube. From 2014 to now, several documents have been issued to regulate and ban TV boxes".
If the OTT live service on the
HD 1080p tv box
is opened, the revenue of cable TV and digital TV will encounter great diversion. Compared with the content of video website and the content of OTT live broadcast, the digital set-top box has failed. Robbed of users, it means robbed of advertisers, relying on advertising to support the various television stations, revenue will be greatly reduced, SARFT can stand idly by? It can't be run by telecom operators or broadband carriers.