What's the future of the TV box?
tomato
sztomato.com
2018-02-26 15:48:05
Today, living room entertainment competition intensified, Android's
Best TV Box HDMI Input
is the most complete in terms of features. The TV box (network set-top box) as the most common audio and video entertainment equipment, how the next development is a lot of user concern. For the future of the TV box which features, Haimeidi, Tencent, Baidu these companies have given their own answers: the future of the TV box (network set-top box) will gather intelligent voice, video calls, smart speakers and TV boxes in the One, and "robot" capable of controlling other smart devices in the home through the Internet of Things, eventually became the center of smart home entertainment.
4K Android tv box manufacturer China
said above several companies talked about this idea, Android designers have already taken into account before.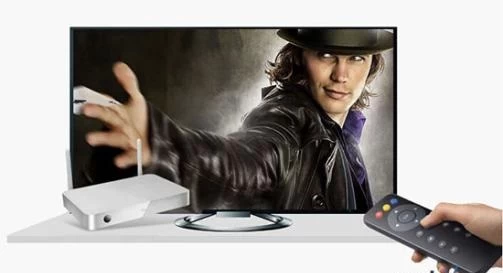 "Hai Meidi audio-visual robot" has the following features: artificial intelligence voice, video calls, smart speakers, TV boxes. One of the most eye-catching is the following three characteristics: artificial intelligence voice, smart speakers, full HD smart camera. The biggest difference between Tencent and Hai Meidi is that Tecent Small Q robot comes with Full HD touch screen, small Q robot can not only do all kinds of expressions, special effects, but also be able to play Tencent anywhere high-definition video content. However, from the current publicity point of view, with most types of intelligent speaker features more or less the same. Baidu's fish at home VS1 uses a special square design, and is equipped with a screen, the front of the fuselage covered with mesh fabric, the bottom of the array microphone array. In addition, the top of the screen is also equipped with a camera, the main function for face recognition and video calls. It is understood that the fish at home VS1 intelligent video speakers based on DuerOS artificial intelligence system to create, allowing users to achieve the natural context of dialogue and interaction.