New Arrival! Beyond your imagination!
tomato
sztomato.com
2017-05-16 17:15:23
This age, produts have changed with rapidly speed. At the market, There have been many different new products, however, today! We push a new product which can make you shocked.
Unlike other mini android projector in the market, the onenuts T1 projector is really suitable for portable commercial use, not only use as the entertainment. The onenuts T1 projector seems to be robust, functional, and capable of keeping up with your demands, whether for work or play.
The onenuts T1 projector is perfect combination of projector and tablet, which it is new mobile office model, the creative combination of the projector and tablet. Equipped with Intel quad core processor and preload the latest windows10 operating system.
What is amazing is that it is touch mini projector, just use your fingers to gently touch in the tablet, easy to project same content to the big screen, which can be called a revolution of gesture control in mini projector.
Based on that so powerful function, it can be applied to many different fields like home theater, portable business, outdoor movies, education and entertainment, etc.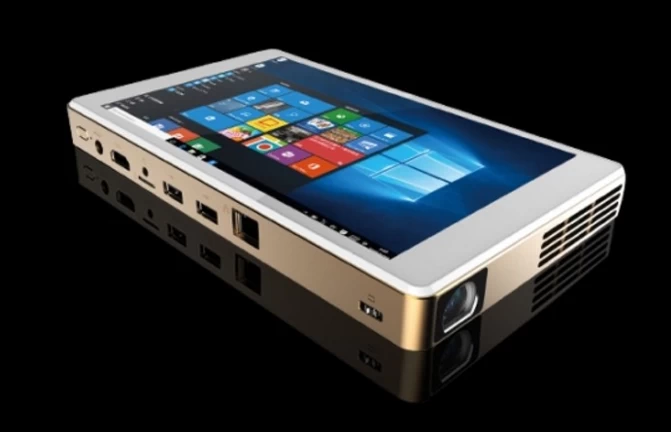 Remote control Standard Support OSD  adjustable; system interface control; Infrared communication

Power adaptor wire Standard No. 18 AWG wire; maximum current in 3.7A; normal current in 3.2A  
 
Power adaptor Standard AC100V ~ 240V, 50Hz/60Hz  outputting DC 19V/3A