Google Updates Android TV System, Releases New TV Stick
Tomato
Tomato
2018-05-29 10:12:16
Google Updates
Android TV
System, Releases New TV Stick
Google revealed the latest status of the
Android TV
system at the 2018 Developer Conference. The next version of the system will be the main streamlined setup process and will improve performance. In addition, Google also released a TV stick with
Android TV
operating system for developers.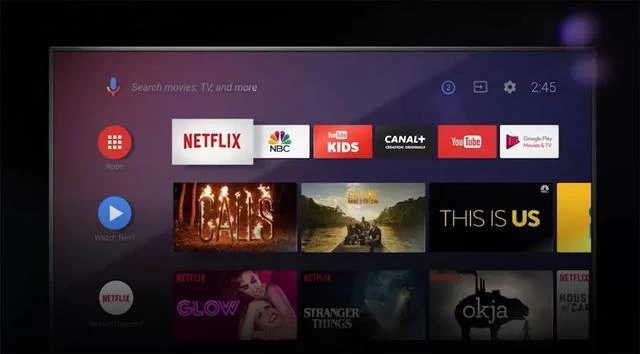 Android P TV Edition
The conference demonstrated a new version of the Android operating system Android P. With the release of the new version of the system, the television version of the system has also added some new features.
Android P TV Edition is equipped with a faster streamlined setup process that automatically recognizes nearby mobile phones via Bluetooth, allowing users to set up TVs via an APP or browser.
With the new APP discovery feature, users can install APPs on their mobile phones into their TVs, and also transfer their account login information to TVs, which may need to agree with Netflix and other vendors. If your account is already connected to an
Android TV
system, the new device may automatically download previously installed apps.
n addition, Android P is also dedicated to performance upgrades for devices with slow hardware. Finally, the recommended settings will be pushed at the top of the settings page to help users set up new features.
Google will also bring new elements to
Android TV
, such as JBL audio and TV broadcasters' set-top boxes.
Android TV
has always lagged behind Apple TV, Fire TV and Roku, but its market share continues to grow. At present, Android TV has a total of 100 TV, set-top boxes and other equipment partners.
According to Google, A
ndroid TV
currently supports a total of 3,600 APPs and games. Although this is much smaller than Amazon Fire TV, Apple TV, and Roku, quality cannot be measured by quantity alone.
Android TV Stick
At the 2018 Developer Conference, Google released a small TV stick using the all-Android TV operating system named ADT-2.
The device is similar in size to Chromecast. It is a mature
Android TV
streaming device and is currently only available to developers.
DT-2
Google ADT-2 will be pre-installed Android P system and updated to the new version. ADT-2 supports 4K video streaming, 8GB of storage space and 2GB of memory. In addition, the device is also equipped with Bluetooth LE remote control, access to Google Assistant through the built-in microphone.
Although Google's Chromecast Ultra TV stick already supports 4K Ultra HD technology, it is only a simple projection receiver, while the ADT-2 comes with a complete TV operating system. ADT-2's naming continues the Google ADT-1 streaming media box released in 2014, which was Google's first
Android TV
system release.
From the signal released by Google, the company is still full of confidence on the
Android TV
project